I was explaining to a new Catholic recently that the color purple (violet) used in advent is akin to its use in Lent, in that both are considered penitential seasons. Hence we are to give special attention to our sins and our need for salvation. Traditionally Advent was a time we would, like Lent take part in penitential practices such as fasting and abstinence.
Of course, in recent decades Advent has almost wholly lost any real penitential practices. There is no fasting or abstinence required, they are not really even mentioned. Confession is encouraged and the readings still retain a kind of focus on repentance and a focus on the Last Judgment.
But long gone are the days of a forty day fast beginning on Nov 12. The observances in the period of the Middle Ages were every bit as strict as Lent. St. Martin's Feast Day was a day of carnival (which means literally "farewell to meat" (carnis + vale)). In those days the rose vestments of Gaudete (Rejoice Sunday) were really something to rejoice about, since the fast was relaxed for a day. Then back into the fast until Christmas. Lent too began with Mardi Gras (Fat Tuesday), as the last of the fat was used used up and the fast was enjoined beginning the next day.
And the fast and abstinence were far more than the tokenary observances we have today. In most places, all animal products were strictly forbidden during Advent and Lent. There were many regional differences about the rest of the details. While most areas permitted fish, others permitted fish and fowl. Some prohibited fruit and eggs, and some places like monasteries ate little more than bread. In some places, on Fridays of Lent and Advent, believers abstained from food for an entire day; others took only one meal. In most places, however, the practice was to abstain from eating until the evening, when a small meal without vegetables or alcohol was eaten.
Yes, those were the day of the Giants! When fasting and abstinence were real things.
Our little token fast on only two days (and only in Lent) really isn't much of a fast: two small meals + one regular meal; is that really a fast at all? And we abstain from meat only on the Fridays of Lent, instead of all forty days.
What is most remarkable to me is that such fasts of old were undertaken by men, women and children who had a lot less to eat than we do. Not only was there less food, but is was far more seasonal and its supply less predictable. Further, famines and food shortages were more a fact of life than today. Yet despite all this they were able to fast, and twice a year at that, for eighty days total. There were also "ember days" sporadically through the year when a day long fast was enjoined.
Frankly I doubt we moderns could pull off the fast of the ancients, and even the elders of more recent centuries. Can you imagine all the belly-aching (pun intended) if the Church called us to follow the strict norms of even 200 years ago? We would hear that such demands were unrealistic, even unhealthy.
Perhaps it is a good illustration of how our abundance enslaves us. The more we get, the more we want. And the more we want the more we think we can't live without. To some degree or another we are so easily owned by what we claim to own, we are enslaved by our abundance and we experience little freedom to go without.
I look back to the Catholics of 100 years and before and think of them like giants compared to us. They had so little compared to me, but they seem to have been so much freer. They could fast. And though poor, they built grand Churches and had large families. They crowded into homes and lived and worked in conditions few of us would be able to tolerate today. And sacrifice seemed more "normal" to them. I have not read of any huge outcries from those times, that the mean nasty Church imposed fasting and abstinence in Advent and Lent. (Though certainly there were exceptions for the very young, the old the sick, and also pregnant women). Neither have I read of outcries of the fasting from midnight before receiving Communion. Somehow they accepted these sacrifices and were largely able to undertake them. They had a freedom that I think many of us lack.
And then too, imagine the joy when, for a moment the fast lifted in these times: Immaculate Conception, Gaudete, Annunciation, St. Joseph's Feast day, Laetare Sunday. Imagine the joy. For us its just a pink candle and a pondering, "Rejoice? Over what?" For them these were actual and literal "feast days."
I admit, I am a man of my time and I find the fasting and abstinence described above nearly "impossible." I did give up all wine for this Advent. Last Lent I banished radio and TV. But something makes me look back to the Giants of old, who, having far less than I, did such things as a matter of course.
There were giants in those days!
Maybe I'm just not listening to the news enough, but I haven't heard a lot about the Christmas wars this year. These are the annual wars wherein a Christian seeks to put up some display of Christmas, be it a creche or Christmas tree, and soon various atheists or civil liberties groups lodge protests or initiate lawsuits to stop the practice; even going so far as to ban the colors red and green in public schools during the Christmas season and banishing Santa, (a secular Christmas feature but somehow tied to Christmas nonetheless).
Anyway, I haven't heard a lot of it this year. Perhaps some of you will correct me on that.
Much to my pleasant surprise, a Facebook friend sent me the video that is below of a "flash mob" by the United States Air Force Band of which she is a member. They surprised people that the Air and Space Museum here in Washington DC with the surprise Christmas concert.
What makes the event significant to me, is that the United States Air Force Band did not simply play some secular tune like "Santa Claus is Coming to Town" or "White Christmas." In fact, they didn't really even play what most people think of as a Christmas song as the main piece. As you will see, and hear, the opening strains sounded by the cello are of the familiar Bach piece Jesu, Joy of Man's Desiring. "Wow," I thought!
Well of course, as the other instruments began to join from various parts of the museum, I figured that no words would be sung, rendering it less "offensive" to seculars.
But then, I began to see singers appear prepared to sing! "Would they dare?" I thought. As the first singers opened their mouths to sing, they did not pronounce the words, rather they hummed the melody. "Ah! that's what they're going to get away with it," I thought.
But then, Lo and behold! They began to sing the words:
Jesu Joy of man's desiring!
Holy wisdom love most bright.
Drawn by thee our Souls aspiring,
Soar to uncreated light!
Wow, a military band and choir, sponsored by the United States Government, singing of Jesus Christ, in a public museum largely funded by federal money. Wow!
And then things got even more explicit with the words of the Carol:
Joy to the world, The Lord is come!
Let earth receive her King!
Let every heart prepare Him room,
Let heaven and nature Sing!
Joy to the world, the savior reigns.
Let men their songs employ
While fields and floods, rocks hills and plains
Repeat the sounding joy.
The choir ends by singing Jesu! Jesu! Joy!
Thanks be to God! I'm glad to know that among average people, this is still acceptable and pleasing. As the camera pans the crowd I see delight, and reflective joy. Perhaps someone did walk out, maybe even to file a lawsuit, but I did not see it.
In my own parish last night, the United States Army Band came and played a Christmas concert. And here too, many of the works were sacred. At the height of the concert, the beautiful young soloist led us in singing O come all ye faithful, a song inviting us to adore Jesus. And we also sang Hark the Herald Angels Sing, glory to the newborn King! As of today, I received no threats of lawsuits and, as far as I know, neither did the Army Band. Again, I say, praise God!
And yet I know, some are in fact deeply disturbed by any affirmation of faith by the military, or any part of our government. How would I feel, they ask, if instead of singing about Jesus, the Air Force Band or the Army Band sang of Allah and trumpeted the Muslim call to prayer.
I'd like to think, that I could find room for that in my world. I admit it would be hard, because like anyone else, I'm comfortable with what is familiar, uncomfortable with what is unfamiliar. I will say, that I am neither offended or angered when I see a menorah or Hanukkah candles, or the star of David, or other Jewish things in the public square during the time of Hanukkah or other Jewish feasts.
As for things Muslim, I suppose I could get used to it, but I will say that are a few things that hinder my appreciation of things related to Islam. Certainly, among these are the great persecutions suffered by Christians throughout the world, largely at the hands of Muslims. So I admit, I would have more trouble with the celebration of things related to Islam.
That said, I know Muslims, I have even work with several Imams in matters of social policy here in Washington. I do not personally dislike Muslims that I know or see. I am not angry when I see Muslims at certain times of day on their prayer rugs. In fact, I see what they do as honorable and a good witness to others that there is a God to whom we must answer one day. Even if their understanding of God is not mine, we are certainly allies when it comes to resisting secularism and anti-theistic movements.
But I do admit I would be uncomfortable, at least at first, seeing a United States Military Band play a worship song related to Islam.
But for those who will simply excoriate me and say, "Aha! Then away with all religious traditions, it must all leave the Public Square; the government must have nothing whatsoever to do with faith including the Jewish and Christian faith."
To them I will say that part of the heritage of this country, and the genius behind our constitutional and governmental system, is the Judeo-Christian faith. Like it or not, liberal democracies emerged from the Christian tradition. The founding fathers all referenced the Scriptures frequently, and found inspiration in them for the form of government we enjoy today.
I would therefore argue that references to the Jewish and Christian faith do have a certain pride of place in the American experience, at least at this point in our history. For United States Military Bands to play music from this tradition is qualitatively different than if they were to play something from Buddhist, Druid, or Islamic traditions.
Like it or not, the holidays, Christmas as I would call it, are times of tradition, where our religious heritage is celebrated and appreciated. This is just reality, and it is reflected on the faces that you see in the video below. People were not shocked, or horrified, or angered. The vast majority, if not all, were both pleased and moved.
Those who would wish to remove all references to this cultural heritage of the faith, or just substitute other traditions merely for the sake of diversity, seek to placate a small number who can be acknowledged at other times. And they are willing to offend the vast majority who still believe, or at least appreciate the great cultural heritage to our faith has bestowed.
So, admitting that some do not appreciate this sort of thing, and also admitting that I would not exactly be pleased to see our Christmas tradition either ended, or be crowded out with many other things for the sake of diversity, I simply asked my fellow countrymen and women who do not exactly appreciate these things to make room for us in your heart.
What a beautiful moment took place in the Air and Space Museum. Thank you USAF band!
In modern times there has been a tendency to downplay the differences between men and women, preferring to see whatever differences have historically existed as simply social constructs. This thinking was insisted upon by many as a kind of political correctness that must be held otherwise punishment and excoriation was sure to follow.
Nevertheless, most people with common sense have always known that men and women are very different, and that these differences are not simply the result of social constructs or the way people were raised.
Now scientists have made discoveries not only affirming that men and women are different, but helping to show one of the reasons why.
At the heart of the recent studies, and discoveries, is the fact that men's brains and women's brains are usually wired very differently. While the pathways that set up in the brain can be influenced by the setting in which one is raised, especially at the time of puberty and before, the study shows that there is a very strong tendency for men's brains to be wired front to back, and for women's brains to be wired right to left.
Here are some excerpts from the article:
Researchers found that many of the connections in a typical male brain run between the front and the back of the same side of the brain, whereas in women the connections are more likely to run from side to side between the left and right hemispheres of the brain.
This difference in the way the nerve connections in the brain are "hardwired" occurs during adolescence…
A special brain-scanning technique called diffusion tensor imaging, which can measure the flow of water along a nerve pathway, established the level of connectivity between nearly 100 regions of the brain, creating a neural map of the brain…
Because the female connections link the left hemisphere, which is associated with logical thinking, with the right, which is linked with intuition, this could help to explain why women tend to do better than men at intuitive tasks…
Men tend to outperform women involving spatial tasks and motor skills – such as map reading – while women tend to better in memory tests, such as remembering words and faces, and social cognition tests, which try to measure empathy and "emotional intelligence".

"It's quite striking how complementary the brains of women and men really are," said Rubin Gur of Pennsylvania University, a co-author of the study.
You can read more of the study here: Study Shows Brain differences
Now of course I'm not writing a science blog here, but I would like to make a couple of comments, one of them theological/philosophical, and the other moral.
First, regarding the theological/philosophical point. While it is refreshing to see science affirming what we all basically know by ordinary sense and experience, namely, that men and women think very differently, it seems nevertheless that a certain caution is in order. For in our materialistic and reductionist times there is a tendency to reduce the human person to merely the biological and especially, to the brain.
But of course, even at the physical level, we are more than a brain on a stick. Our whole central nervous system, interacts with our brain, as does the whole of our body, forming a very mysterious mind-body, connection that contributes very strongly, and collectively to our sense of "I" as a person.
Beyond the complexities and magnificence of our physical nature, is also the mysterious and powerful presence of our soul. Surely our soul interacts with our brain, and our whole body, both influencing it and being influenced by it.
And good though this study is, and interesting besides, we cannot simply explain the differences between men and women by studying brains. Why is this?
Theology and philosophy speak of the soul is being the "form" of the body. What does it mean to speak of the "form of the body?" Well consider if you're going to design a glove. How would you design it? Well, you would look at the form and function of the hand. The hand then, is the form of a glove. Now a  hand has a certain size and four fingers with a fifth opposeable thumb. But the fingers of the hand also move along three hinges or joints.
Thus, in designing a glove, four fingers, with an opposeable thumb are required. And also required is the capacity of the glove to permit the movement of the fingers. All of these factors give rise to the design and features of the glove. Thus the the hand is the form of a glove.
And so, when we speak of the soul as being the form of the body, we are saying much the same thing. The soul has certain capacities, and the body, that God designs, reflects these capacities. And thus, our soul as a powerful intellectual capacity, and the capacity to reason, therefore we have large brains. The soul also has the capacity to express its thoughts, and so the human person has the physical capacity, using our larynx,  tongue, lips etc  to communicate. Our souls also have an emotional capacity and the ability to exhibit subtle cues, and thus our faces and hands and other bodily movements are very expressive of our emotional state and inner thoughts. Our soul also has the capacity to do both grand works, and very delicate and close work, and thus, our hands especially, are able to lift heavy objects, and yet also do very delicate and close work.
Well,  you get the point, the design of our body is reflective of the capacities of our soul, the soul is a form of the body. Now dogs, for example, do not talk, not simply because they lack a larynx, but chiefly because they have little or nothing to say. Human beings on the other hand have a lot to say, and our body has many faculties to accomplish that fact.
Therefore, in an article such as this, science is doing what science does best, namely looking at the physical aspects of the human person. I do not ask more of science than this, and appreciate the insight of an article like this.
But as a theologian and a philosopher I want to insist that men and women are different, not simply because their brains tend to be wired differently, but also because their souls have different capacities and gifts. I am not male simply because my body is male, my soul is also male.
We live in an age the things that thinks a "sex change" operation can change our sexual identification. It cannot. Our bodies manifest our soul, for the soul is the form of the body. Mutilating the body, does not change the soul. In a fallen world, there are occasional situations which set up where, due to genetic damage etc. some are born with ambiguous bodily features. But this is an anomaly, and anomalies do not deny the nature of things, but on account of their rarity, affirm the nature of things.
In no way do I write this reflection on the soul, as a denial of what science shows. I only write to remind those of us who believe to remember that we are more than brains and bodies. And this is especially important to remember in reductionist times such as these. In this case, science affirms the clear differences men and women generally show. I wish only to add that these differences are explained by more than brain chemistry; they reach also the soul.
The second principle I wish to speak to, is more in the moral realm. For, as the study shows,  it would seem clearer than ever, that not only are men and  women different, but that they complement each other.
The study says that men are more spatial and analytical, less and less empathic whereas women are better at tasks requiring memory, intuition, and the navigating of complex relationships.
It is strongly evident, that all these qualities are important, even essential to properly navigate life and therefore, men and  women need one another both socially, but also in marriage, and especially in the important and critical task of rearing and forming children.
It is  commonly held today that it does not matter if a child has only one mother, or one father or two fathers or two mothers. But of course common sense tells us that it does matter.
Those of us were blessed to be raise by a father and mother know that our mother witnessed to and taught us many things that our father could not. Likewise our father witnessed to and taught us many things that our mother could not.
Masculinity and femininity have important things to contribute to the raising of every child. To intentionally deprive children of this complementary relationship of a father and a mother is to impoverish that child.
The study shows that the wiring of the brain tends to take place especially at the critical moment of puberty. And thus, it seems that for a child to be lacking masculine and feminine examples close at hand, we may find that the wiring and pathways of their brain are quite literally affected,  surely also their soul.
Of course this insight is affirmed by our experience of the last 40 years where increasing numbers of children are not raised by their father and mother,  but are raised in all sorts of other abnormal situations. It is quite obvious that many social ills come from this abnormal situation ranging from lower test scores and graduation rates, all the way through more serious social problems such as teenage pregnancy immaturity, poverty, sexual confusion and even suicide. The study even hints at the rise in autism as being tied to how the brain is formed in the critical puberty and pre-puberty years.
If it is true that there is more to our thinking patterns than social convention etc. and that our thinking patterns are quite literally hardwired into our body in our critical formative years, then we can see the moral imperative of ensuring that children are in the proper environment with a father and a mother, a male and female influence, and  help ensure proper brain development. And I would add at the soul be properly formed.
A young boy, without his father, without a male influence may find many conflicts set up as his brain which is meant to be wired from front to back does not receive the proper example for this to more properly take place. Likewise for young women.
I can hear some of the rebuttals now: "Where's your data, where are all the studies?" And to this I would simply say "Where are yours?" Studies ought to be made. But in the meantime, we have no business experimenting on children if there is reason to doubt the children are effectively raised in single-parent settings or single-sex settings. And common sense tells us there is reason to doubt it.  I should think that the burden of proof would be on those who want to engage in social experimentation with children.
If anything, this study tends to reaffirm that the formation especially at the time of puberty, is important to get right. Nature, and nature's God supply a father and a mother. We are foolish to set aside this model, as we largely have culturally speaking. We may literally be messing with our children's brains and futures.
Recently  there was a discussion on my Facebook page about Church music. My parish, Holy Comforter-St. Cyprian, here in Washington DC, was featured on EWTN's nightly news (video is below), and discussion centered on that report.
Among the many forms of music we use here the parish, gospel music is predominant at our 11:00 AM Mass. While many of the comments on the Facebook page were encouraging and supportive of this music, there were a significant minority of comments that spoke of gospel music, as being inappropriate for Catholic liturgy, and of it not being sacred. Chant, polyphony, and traditional hymns were held up as being sacred, whereas is Gospel, and other modern forms of music, are "not sacred," and /or not appropriate for Catholic worship.
While everyone is certainly entitled to personal preferences, the question arises, what do we mean by sacred music, and how have some forms of music come to be more widely regarded as sacred than others?
The answer to this is a little more complex than most people today realize. With the exception of chant, almost every form of music today regarded as sacred, had a stormy reception in the Church, early on, before being admitted to the ranks of music called "sacred."
That music is controversial in Church, is nothing new, as we shall see in this modest survey that I make of the history of music in Catholic liturgy. I list the sources for the survey at the end of the article, but I gleaned this basic description of the history of Church music from many years of reading and studying.
At some level, it is my hope to provide perspective on the problem that is often raised today that certain modern forms of music are inadmissible, because they are not "sacred." In no way do I intend to baptize every form of modern music and encourage its admission into the liturgy. But it is worth appreciating that the category "sacred, music" has varied and grown over time, and there have been, sometimes reluctantly, new forms admitted into the exulted status that we refer to as "sacred music."
Here then, is a brief (probably not brief enough) look at the history of Church music in terms of what has been considered sacred, and what is not been.
I. The early, pre-Constantine Period. Chant reigns supreme - While little if any music survives in written form from the earliest days of the Church, it seems clear, as Johannes Quasten records, that the leaders of the early Church, (The Fathers and Bishops) preferred monophonic music,  that is to say, music with little or no harmony. This seems largely due, to the association of harmony with the excesses of the pagan world, and pagan worship.
It is also worth mentioning that the rich harmonies of the modern 12 tone scale which we have today, were unknown in the ancient world. The harmonies that were used were of a more pentatonic nature, using lots of hollow fourths and  some fifths.
Thus, given its association with pagan and secular music and its less appealing quality, the use of this sort of harmony was largely resisted in the early Church and would not reappear until the late Middle Ages.
Another reason that the early Church seems to have favored non-harmonic singing was somewhat rooted in the cosmology of the time wherein the early Christians emphasized the unity of all things. Whatever diversity was discovered, it all came from the one hand of God. Monophonic, (non-harmonized) music seemed to better express this unity, at least to the ancient Christian mind.
This cosmology of unity, still finds its expression in the way that most Prefaces in the Mass are ended. The Latin text speaks of the multitude of the choirs of angels, joining with the voices of the many saints (cum Angelis, et archangelis, cum Thronis, et Domininationes….et òmnibus Sanctis). And yet despite the vast multitude of voices it says, at the end of the preface that they all sing "as with one voice saying" (una voce dicentes): Holy, Holy, Holy, Lord God of hosts!
And so, at the earliest stage, the sacred was associated with what we call today chant. To the ancient Church, harmony was widely considered to be secular, even pagan.
II. The Church after Persecution. Chant develops - The earliest chants, it would seem were quite simple, largely monosyllabic, (with one note per syllable) and only a few elaborations. However, as the Church came out of a more hidden worship after the Edict of Constantine (321 AD), the use of large cavernous buildings began to influence the singing. Cantors began to elaborate the chant, making full use of the echoes in the larger basilica-like buildings. Syllables such as the end of the Alleluia (ia….) began to take on an extended quality of longer and longer melismas, especially in festival seasons.
Singers also "yielded to the spirit," and the long melismas became a  kind of an ecstatic "singing in tongues."  Eventually as these melodies became increasingly elaborate, they were written down and collected by, among others, Pope St. Gregory;  hence our modern designation of "Gregorian Chant."
It is less clear, as these chants became more and more elaborate, how they were regarded in terms of the question of sacredness. What is clear, is that they became so increasingly elaborate that the faithful in the congregation were less able to join in most of the chants, and special choirs, called Scholas,  had to be developed.
And thus sacred music began to move from the people to specialized choirs, in the period of late antiquity and into the early Middle Ages.
III. The High Middle Ages. Harmony enters. - The next major development in Church music takes place in the high Middle Ages, generally speaking in the 13th century. The first developments of harmony  centered in the musical schools around Paris and other places in France. It here that we see the first widespread introduction of harmony into Church music.
Several factors influenced the introduction of harmony. First there was the reintroduction of Greek philosophy and some of its views back into the Western world through Scholasticism.
Among the Greek notions, was a cosmology that spoke of the planets circling the sun in perfect circles, each of them ringing out a different tone, and creating a beautiful celestial harmony in the heavens as they did so. Here was the "music of the spheres" and the idea of a great and beautiful harmonic sound in the heavens. And thus the identification of harmonies and the sacred began in the imagination of Christians to seem more plausible.
The first experimentation with harmony seem to have been singing the Gregorian melodies and adding a hollow harmony of a fourth or fifth. Sometimes this involved several singers singing the words in those harmonies. Other times the harmonizers simply "droned" in the background, something like the sound that bagpipe drones make today.
Architecture was another factor that influenced the harmonies. The soaring new Cathedrals that began to dot the landscape of Western Europe seemed to demand a music more soaring, even as the vaulted ceilings soared upward, ever higher. They were the skyscrapers of their day.
Interestingly enough, as a harmonies began to sound pleasing to the ears, scholars worked to study harmony, using, of all things, the Pythagorean theorem to mathematically set forth the harmonic scale. Thus math and music came together to quantify a kind of music theory. As the years just prior to the 16th Century tick by, we come gradually to have what we know today as the 12 tone scale.
As with most things musical, in the Church, the introduction of these harmonies was not always without controversy, and some complained that the words were harder to understand, a problem that would plague polyphonic music and it's early stages.
Nevertheless, as a general rule, the new harmonies from the Paris school swept through Europe to widespread acclaim. Many flocked to the cathedrals to hear this splendid new music.
IV. Late Middle Ages to Renaissance, Musical Revolution and growing crisis for polyphony- It is hard to describe what took place in music from the late 1300s to 1500 as anything less than revolutionary. The modern harmonic scale as we now know it came in full realization, harmony from two-part, to three-part, and then to four and more parts amazed listeners everywhere.
The incredible development of music in this period,  paralleled also the remarkable developments in painting with shadow and light, perspective and depth. By the early 1500s Renaissance Polyphony was in all of its glory. Composers such as Isaac, Lassus, Palestrina, Victoria, Tallis, Byrd and many others, brought this art form to an amazing richness.
The music was not without controversy. Two main problems seem to presents with this new style called polyphony (=many voices).
The first problem, was the intelligibility of the text. With multiple harmonies being sung, the Latin text, often being staggered across many parts and voices,  became harder and harder to understand. Clergy especially complained of this, arguing that the sacred text was taking a backseat to musical flourishes,  and a kind of "theatrical showiness"  seemed secular to many.
The second thing that troubled many about polyphony was that many of the composers of the day drew their melodies from secular melodies that were often heard in the taverns, in the streets, and  in theaters. They would often take these recognizable melodies and set them as a cantus firmus (musical theme or foundation) of sacred compositions, including the parts of the Mass.
Heinrich Isaac, as early as the 1400s in his Missa Carminum drew from many of the songs heard in taverns. But perhaps the most egregious example of this, and an incident which almost caused all polyphony to be utterly banned from the Catholic Church, was an incident caused by the composer Orlando De Lassus.
The Mass in question was his Missa Entre Vous Filles. Here he drew, for the main melody of both the Kyrie and the Gloria, from a secular piece by the French composer Clemens non-Papa. The song featured a text that was so lewd that it cannot be translated here. To be frank, the text was  outright pornographic. As the Mass grew widely popular (for it is a lovely melody), the Church authorities discovered its source and a great uproar ensued.
This controversy took place during the years of the Council of Trent, and though some scholars are dubious of all the details, it is reported that there were Council Fathers who were serious about seeing that sacred polyphony was forever banned from the Catholic liturgy.
Among those who came to the rescue, I am happy to report, was my patron Saint, St. Charles Borromeo. For some increasingly dubious bishops and cardinals who attended some of the sessions of the Council of Trent, Borromeo assembled them for hearing of the Pope Marcellus Mass by Palestrina. The Mass seems to have been specifically composed to address some of the critiques about the intelligibility of the text and the secular origins of many melodies. The presentation to the select Cardinals seems to have calmed some of the controversy regarding this new music. And thus, the crisis seems to have largely passed.
Nevertheless, this incident goes a long way to show how, what many today consider a very sacred sound, namely Renaissance polyphony, was quite controversial in it's day, and had something of a stormy relationship with the Church at first. It was thought of as sacred in a widespread way only later. Polyphony, generally after passing this first crisis, became less "florid" and gave emphasis to the intelligibility of the text, secular melodies were also excluded. Later Palestrina is more austere than the works from his earlier period, for these reasons.
Hence, we see how our notions of what makes for sacred music, had already passed through two major periods. The first, where harmonies were considered secular. The second, where harmonies were introduced, but only slowly accepted as sacred in nature.
V. The Renaissance to the Baroque – New controversies, old problems - In the period of the middle  Renaissance, A new cosmology began to replace the perfect symmetry of the planets revolving the sun in perfect circles. Astronomy began to reveal that most of the planets revolved the sun, not in a perfect circle, but had elliptical orbits,   some of them rather steep ellipses. And thus the perfect circles of the planets, symbolized by  the "music of the spheres"  and imitated by Renaissance polyphony, began to give way to the understanding of the mathematical progression of elliptical orbits, a kind of Bach Fugue in the sky. This change in cosmology helped usher in the rather more elaborate, yet mathematical music of the Baroque.
Yes, here we find the wonderful and mathematically precise music of Bach, Vivaldi, Handel, Mozart, Gabrieli, Schubert, Scarlatti and so many others. Perhaps the Fugue most exemplifies the kind of mathematical cosmology of the time. In the fugue, mastered by Bach, but not wholly unique to him, a musical theme is set forth.  For example, quarter notes may annouce the theme of the fugue. And this theme is repeated in the left hand, then in the feet (of the organist) and also adapted mathematically, sub-dividing it to eighth notes, then sixteenth, even 32nd notes. Math meets music. Other forms like canons emerged similarly. Symphonies also grew to have movements often named for their time: Allegro, adagio, presto, etc.
The classical and baroque periods brought in the great orchestral or "Classical" Masses, by composers such as Mozart, Schubert, Scarlatti, and many others. Even Bach and Beethoven set the Catholic Mass in great symphonic and orchestral renderings.
Great controversies accompanied these newer forms. Principle among the concerns was, once again, the intelligibility of the text, and also the rather lengthy quality that many of these masses tended to have. Some Glorias and Credos could go on for  twenty minutes or more.
Some complained to these musical settings of the Mass sounded more like being at the opera, than  Church. Indeed, they often broke the sacred text into movements, speckled with Soprano or tenor solos and duets, grand choral sections and all most often supported by a full symphonic accompaniment. It was quite the sonic experience!   These masses were generally so elaborate, that they could only be performed in the larger city churches that were well endowed.
The controversy concerning these kinds of Masses continued for many years, such that,  as the liturgical reforms began at the turn the last century, Pope Pius X, referring to these orchestral Masses as "theatrical"   (see Tra Le Sollecitudini # 6), frowned on their usage. This led to a de facto banishing of the form at that time from the Catholic liturgy. Only after the second Vatican Council was this form rehabilitated in a small way.
Here too we see that what many Catholics today consider unquestionably sacred, for example a great Mozart Mass, had to endure much of its own controversy and even a kind of banishment. What is thought of as sacred today, has not always enjoyed that rarefied distinction!
VI. The Modern Era – New Musical forms, new controversies. And this leads us to the modern era. As we have seen,  those who think that debates about what constitutes sacred music are new, would be sadly mistaken. These debates have been quite consistently a part of church life almost from the beginning. To simply place them at the feet of the Second Vatican Council is to lack historical perspective.
It is true Musicam Sacram, and Sacrosanctum Concilium, documents of the Second Vatican Council, opened the door to newer forms with a greater freedom toward inculturation, (e.g. MS #s 18 & 63) but it also reasserted the special accord to be given to Chant (# 50a), polyphony and the Pipe Organ (# 4a).
The fact is, debates continue about newer forms and what is sacred, but such tensions have long existed. Some newer forms have already been tried and found wanting (e.g. Polka Masses). Other forms such as "folk" or contemporary music have, with adaptions along the way, remained a mainstay.
As for "Gospel Music," the debate about which occasioned this rather lengthy article, a few things can be said.
Simply saying "It is not sacred" or "It is not appropriate for Catholic liturgy" does not make it so. As we have seen, the judgement about what is sacred often takes time to be worked out. The notion of what sounds or seems sacred also changes, and what was once dubious is later admitted to the ranks of the sacred.
Gospel music, unlike many other modern forms (e.g. Polka or Mariachi) has real sacred roots. It emerged from the Spirituals and hymns of antebellum and early 20th century time periods. And while not strictly Catholic in origin, it does not per se offend against what is allowed in Catholic liturgy.
One virtue of Gospel music, unlike most other contemporary expressions, is its focus on God. Too many modern contemporary "worship songs" speak more of us and the "gathered community" than God. Not so Gospel, which almost wholly focuses on God.
Like almost any form of music, Gospel can have its excesses, but this does not mean the whole form is flawed, only that certain rational limits should be observed. This was the case with early polyphony and the Classical Masses, and it is also true of Gospel.
Many complain that Gospel looks too "performed." Generally however most "outsiders" confuse the exuberance of congregation and singers, with performance. Applause is also not for the performer per se but is directed to God and in gratitude for this manifestation of the Spirit.
As is the case with many previous forms, discussions will and should continue.
If one does not "prefer" or even like Gospel Music, they are free to stay away from it. But mere preference or taste does not mean that Gospel is intrinsically lacking in sacred qualities.
Similar things can be said for the use of hymnody. To this author's mind, the use of metrical hymnody is a good way to once again engage the faithful in the singing of sacred texts in ways that are melodic, memorable, appropriate, and easily learned. Yet for others the Protestant origins of this form and most of its repertoire remains a sticking point.   Here too time must prove where wisdom lies, and over time, many of these hymns are finding a solid place in Catholic liturgy.
Summation: Historically we can see that, except for Gregorian Chant, no form of music currently considered sacred, was without its controversy. Time ultimately proves where wisdom lies and mediates for us what is ultimately sacred in a way that transcends mere passing tastes or preferences. Music has made several revolutionary leaps in the age of the Church, as we saw above. With necessary and rational limits, there is no need to rush to exclude every newer form. Were that the case, ONLY Chant would exist in the Church and we would be deprived of a great treasury of music from the era of polyphony and the classical period.
I do not, in saying this, mean to indicate that all music is just fine and that all modern forms are here to stay or should be unquestioned. It is clear that some forms are wholly inimical to the Sacred Liturgy. Rather, I seek to remind of this fact: that what we call "sacred music" is historically more complex than many understand. It is the result of often long and vigorous discussions, refinements, and other factors as diverse and remote as cosmology, architecture, mathematics, and culture.
We do well to let some of the conversations and controversies work themselves out, lest in too quickly ending them by mere judicial fiat, we impoverish ourselves and block what might bless others, and even our very self.
Some of my sources for the above article are
Here are the videos that sparked the discussion on my Facebook page.

-

The Second Sunday of Advent usually features the Ministry of St. John the Baptist. He was the Prophet who fulfilled the Office of Elijah of whom it was said: See, I will send the prophet Elijah to you before that great and dreadful day of the Lord comes. He will turn the hearts of the fathers to their children, and the hearts of the children to their fathers; or else I will come and strike the land with total destruction (Mal 4:4-6).
Therefore St. John is a prophet who prepared the people of his time for the coming of Jesus, by summoning them to repentance and opening them to the Kingdom of God in its fullness.
But of course the coming of Jesus for which St. John prepared them has been fulfilled. And thus, for us who ponder John's office, we need to realize that the coming of Christ for which we must be ready is his Second Coming.
Who is "John the Baptist" for us? Surely it is the Church, which Christ founded to prepare a people for him and draw us from darkness to light. But of course we experience the Church, not as an abstraction, but more locally in our Bishop, priests and deacons. Further we experience the Church in our parents and catechists. Through them all, the Church fulfills her mission to be a Prophet who prepares us.
And further, if you are prepared to accept it, YOU are also called to be a prophet who prepares others for the coming of Christ as judge. You do not work independent of the Church (at least you better not!). Rather the Church works through you.
The Catechism of the Catholic Church speaks of our prophetic office in the following way:
[the baptized] must profess before men the faith they have received from God through the Church" and participate in the apostolic and missionary activity of the People of God. (CCC, 1270)
So, we have an obligation to evangelize and to be prophets in this world who prepare others for judgement day. We are called to go before the Judge who is to follow and prepare the hearts of people we know.
But how can we do this effectively? What are the some of the essential ingredients of being a prophet who prepares? The ministry of St. John the Baptist in today's Gospel provides four principles for prophets who prepare.  Let's look at the elements that are displayed
I. Poise . Poise here refers to balance. The text says, John the Baptist appeared, preaching in the desert of Judea and saying, "Repent, for the kingdom of heaven is at hand!" Note the content of John's preaching is twofold. He first says, "Repent!" And then adds, "For the Kingdom of God is at hand."
Here is a balance to get right. The preacher and the prophet must speak frankly of sin and call people to repentance. But the prophet must also speak of the grace available to conquer that sin and the Good News that the Kingdom of Heaven is now open and available. Hence John the Baptist is willing and able to declare the reality of sin and the necessity of repenting from it. But he is also able to declare the availability of the Kingdom wherein one is able to find the grace to overcome sin.
Too many preachers, catechists and even parents lack this balance. In the past, some argue, that sermons were all fire and brimstone. Today it is too often, the steady diet "God is love" with little reference to the need to repent. This is one explanation of why our Churches have emptied in the past 40 years.
This is because the good news only has relevance and significance if the bad news is first understood. If you don't know the bad news, the good news is no news. To illustrate, suppose you are looking at a newspaper and see a headline that announces a cure for a deadly disease has been found. But what if you have never heard of this disease and don't even know you have it? It is not likely you will read the article, it will be only of passing interest. But, now suppose you know of this disease, and that you have it, and you know others who have it. Suddenly this headline jumps out, is very relevant, causes joy and is an article to read very carefully by you! Because you know very personally the bad news of the disease, the good news of the cure now means everything to you.
It is the same with the Kingdom. We have to know the bad news of sin in a very personal and profound way if the Good News of Salvation is going to be appreciated. But in the Church we have lately soft-pedaled the bad news. Thus the Good News is irrelevant to people and the medicine of the cure is pointless. Why pray, receive sacraments or read scripture if everything is really fine? Why bother coming to Church for all that stuff? Hence our Churches have emptied, in part, due to a lack of the proper balance of repent and the Kingdom of God is at hand.
If we are going to be powerful and effective prophet we are going to have to be able to speak frankly to others about the reality of sin and balance it with the joyful announcement of the Kingdom with its grace and mercy now being available. Prophecy must be proper by having the right balance.
Notice the St. John the Baptist wasn't messing around and sugar-coating things. He was explicit, we need to repent or else. He spoke of a coming day of wrath and judgement for those who did not do so. He spoke of the axe being laid to the root of the tree. He spoke of fiery judgment, and unquenchable fire. And to the self-righteous he was not afraid to equate their pride with that of the ancient serpent, calling them vipers.
Too many are afraid to speak like this today, and therefore lack the balance necessary for a true preparing prophet. St. John joyfully announced the in-breaking of the Kingdom of God and the coming of the Messiah, but he spoke of repentance as the door of access. Do we have this balance, or do we preach mercy without repentance?
II. Product -  The text says, At that time Jerusalem, all Judea, and the whole region around the Jordan were going out to him and were being baptized by him in the Jordan River as they acknowledged their sins.
Here is the desired product of powerful prophecy: repentance unto salvation for all who believe. Prophets want to save people by drawing them to God's grace, this is goal, the salvation of souls! Preparing prophets do not seek merely to scare people, they seek to prepare people.
To repent, to come to a new mind and heart by God's grace, is to be prepared. This is the central work of the prophet who prepares and thus works to save others: repentance is unto salvation.
St. Paul wrote to the Corinthians about this aspect of prophecy and preaching. He is aware that he grieved some of them due to a strong rebuke he gave the community (cf 1 Cor 5) but he is glad that it produced a godly sorrow which in turn produced repentance and holiness. He also distinguishes between godly sorrow and worldly sorrow:
Even if I caused you sorrow by my letter, I do not regret it. Though I did regret it—I see that my letter hurt you, but only for a little while—yet now I am happy, not because you were made sorry, but because your sorrow led you to repentance. For you became sorrowful as God intended and so were not harmed in any way by us. Godly sorrow brings repentance that leads to salvation and leaves no regret, but worldly sorrow brings death. See what this godly sorrow has produced in you: what earnestness, what eagerness to clear yourselves, what indignation [at sin], what alarm, what longing, what concern, what readiness to see justice done…..By all this we are encouraged. (2 Cor 7:8-13)
An old priest once told me, "Never think you have preached well unless the line to the confessional is long." Good preaching, among other things produces repentance unto salvation. It may cause some to be mad or sad, but if it is proper prophecy, it will produce a godly sorrow and the madness and sadness gives way to gladness. Here is the expected product of proper preaching: repentance unto salvation.
III. Purity - The text says: When [John] saw many of the Pharisees and Sadducees coming to his baptism, he said to them, "You brood of vipers! Who warned you to flee from the coming wrath? Produce good fruit as evidence of your repentance. And do not presume to say to yourselves, 'We have Abraham as our father.' For I tell you, God can raise up children to Abraham from these stones. Even now the ax lies at the root of the trees. Therefore every tree that does not bear good fruit will be cut down and thrown into the fire.
John the Baptist had no fear of people's opinion and would not compromise the message based on his audience. All the credentials of the temple leaders did not impress him. Neither did the status of the Jews as the chosen people cause him to soften his message. John had no fear of human opinion, no need for the good favor of others, especially the rich and powerful.
Because of this his preaching had purity. He did not compromise the message out of fear or the need to flatter others. He spoke boldly, plainly and with love and desire for the ultimate salvation of all. If that called for strong medicine he was willing to do it.
The ancient martyrs went to their death proclaiming Christ but many of us moderns are afraid even of someone raising their eyebrows at us. Fear is a great enemy of powerful prophecy for by it many remain silent when they should speak. The fear of what other people may think causes many to compromise the truth and even sin against it. This sort of fear has to go if our prophecy is going to have the purity necessary to reach the goal.
IV. Person -  The text says, I am baptizing you with water, for repentance, but the one who is coming after me is mightier than I. I am not worthy to carry his sandals. He will baptize you with the Holy Spirit and fire. His winnowing fan is in his hand. He will clear his threshing floor and gather his wheat into his barn, but the chaff he will burn with unquenchable fire.
John's audience and disciples were fascinated by him, and drawn by his charisma. But as they want to know more about him, John talks instead about Jesus. That's the message, "Jesus, not me." If we are going to be powerful prophets the message has got to be about Jesus, not about me and what I think. We are not out to win an argument and boost our own egos. We are not out to become famous. We are about Jesus Christ and his gospel, his message, his truth. John said of Jesus, "He must increase, I must decrease" (John 3:30). A prophet speaks for the Lord, not himself. A prophet announces God's agenda not his own. A prophet is about Jesus.
Here then are four Principles of Powerful Prophecy: Poise, Product, Purity, Person.
You are now a preparing prophet whom the Lord seeks. Someone was John the Baptist for you. Someone brought you to Christ. Thank God for that individual or those individuals. But you too are to be John the Baptist for others. Learn from John, apply his principles and make disciples for Jesus Christ.
The video below is a Coca Cola commercial from about five years ago that takes up the Christmas theme of the star of Christmas.
Let us review the impact that Star of Christmas had on the wise men, the Magi.
The star moved them to seek meaning outside themselves. It made them look out and up.
The star called them beyond what was familiar in their own country and world and expanded their horizons toward Christ and His kingdom.
The star summoned them to seek Christ, and when they found him, to worship him.
The Star drew them to be generous to a poor family in Bethlehem, and to make sacrifices, as they lay costly gifts of gold, frankincense and myrrh before the Lord.
The star roused them to conversion as they "returned to their country by another route" following the straight and narrow path, rather than the wide and destructive one.
Yes, it is a fact that no one encounters Jesus Christ and goes away unchanged. A blind man went away able to see, the deaf went away able to hear, the lame could walk, the hungry went away satisfied, the ignorant were instructed, the guilty forgiven, and sinners were converted.
And the call of the nations to new life and to change began with a star. And the light of the star opens the way to the Light of World, Jesus. The star of my life is Jesus.
In the commercial below we see Santa (a name which means "Holy One") send forth a star, a star that touches people and radiates a light that transforms them.
A woman sees the light of that star and is able to forgive her husband and be reconciled with him.
A young soccer player sees the light of that star, surrenders pride and steps aside to let another player share in and get a shot at glory.
A young girl sees the light of that star and forsaking some of her own beauty seeks to beautify a public park for others.
A guard at the local museum sees the light of that star and shows mercy to the guard dog with him (this was a silly one).
A father sees the light of that star and permits his son a moment of growth.
Yes, there is something about that star that changes everyone who looks at it. They become more forgiving, more gracious, aware of others, more connected to others, more loving.The light of the star, and the light of the world is Jesus. And his light is meant to have that same effect and more besides.
In the background of the commercial plays an old Elvis song: Wise men say only fools rush in, But I can't help falling in love with you. Shall I stay, would it be a sin? If I can't help falling in love with you.
Here of course the "love" that is portrayed is not the romantic love of the song but the brotherly and agape love that Christ gives. Like the Magi of old who found Christ by the star, no one sees the star of Jesus and encounters him and then goes away unchanged. Indeed if we authentically encounter Christ, we are equipped to love, just as the people in this commercial are. We are equipped to forgive, to bring healing, to help others find strength and glory in the truth and to come to full maturity in Christ. A person who knows Jesus and has encountered him cannot help loving others, not in some merely sentimental way, but with a strong, vigorous love rooted in the truth. The same love Jesus has for us all.
At the end of the commercial there is an admonition in Spanish that translated says, Give the world the best of you. The best of me is Jesus.
Some of you know that I write the Question and Answer Column for Our Sunday Visitor Newsweekly. I like doing that as it imposes a kind of disciplined writing on me, where I must answer questions very briefly, in about 400 words or less.
A question recently came in about a topic that I have not written much about here on the Blog. I'd like to reproduce the question and answer here in order to include the concept in my blog compendium and also to encourage you, if you do not read my column in the Sunday Visitor to know about it and read it.
Thus here is the question and answer which will appear in the paper in an even more abbreviated form:
Q: I have heard that women cannot be priests because Jesus chose only twelve men to be apostles. I understand this. The priest recently said that another reason is because of the "nuptial meaning" of the body. What does this mean?
A: To speak of the nuptial meaning of the body, means that the very design of our body orients us toward a marital (nuptial) relationship. The man is obviously meant for the woman, and the woman for the man. And in this complementary relationship that we call marriage, there is the fruitfulness of children.
In effect, our body says to us, "You were made for another who will complement and complete you, and make your love fruitful."
Now this image of marriage, is also an image for the spiritual life wherein God speaks of his relationship to his people in marital, that is "nuptial" imagery. In the Old Testament Israel was frequently described as God's bride, and his relationship to her is marital. In the New Testament, Jesus is the Groom and his Church, is his bride. The Church, with all her members, is called to relate to the Lord, to be completed by Him and complemented by him; such that relationship of love bears fruit.
The Sacrament of Holy Matrimony, therefore, is also a sacrament and sign of God's relationship to His people; He the Groom, we the bride.
Even celibate men and women, priests and religious, manifest by their lives the nuptial meaning of the human person in relation to God. As a priest, I am not a bachelor, I am not single. I have a bride, and she is the Church. Religious Sisters also manifest a marital relationship, where Jesus is the groom and they manifest a relationship to him as spouse, as bride.
To speak, therefore, of the "nuptial meaning" of the body, is to insist that our sexual distinctions of male and female are not merely arbitrary physical aspects. Rather, they bespeak deeper, spiritual realities, that we must learn to appreciate, and respect. Men and women are different, and manifest different aspects of God's relationship to these people. Women, manifest the glory of the Church Bride. Men manifest the glory of Christ as Groom.
In terms of the priesthood, this is important because Christ, in his humanity, is not simply male, he is Groom. And the Sacred Liturgy of the Church is not just a celebration, it is a wedding feast: Christ the Groom, intimately with his Bride the Church.
Thus, your pastor is invoking a rich theological teaching, which helps to explain one reason why Christ chose only men for the priesthood.
We do well to recover this understanding of the nuptial meaning of the body, especially in times like these where the meaning of the body, of sexuality, and marriage are so deeply confused.
Here is the great Wedding Song of Advent:

Here is footage of my parents Nuptial Mass in 1959. They were 46 years married. My mother died in 2005, and my Father died in 2007. My they rest in peace!
One of the recurring words of modern times is the word "relevance" and it's related form "relevant." There is great insistence today that whatever is said, taught, or presented should be relevant. Often what this means is that it should be applicable, reasonable, understandable, easily grasped etc.
But there is also a more problematic temporal dimension often added to the concept, so that in this sense, relevance has to do with being in agreement with, or in step with modern times, with the thinking leanings, customs and mores of people today, here and now.
And not only are our ideas, teachings, and views expected to be relevant, so are our institutions, such as the Church. Widespread and often are the demands that the Church should be relevant; that her teachings, structure, methods and views should be up-to-date, and also speak to current issues in peoples lives.
With proper distinctions, relevance does have its place and is important. It is important for the Church to speak to issues which currently engage or beset people. An extended sermon on a Levitical text that explains how animals should be properly slaughtered during the Temple sacrifice might be properly critiqued as being largely irrelevant to the average Christian today. On the other hand, we moderns often face issues unknown to the ancients, such as the morality of in vitro fertilization etc.
Therefore there are necessary adjustments regarding culture and time that the church must make, and people legitimately demand.
However, as with many concepts that are in themselves good and proper, the demands for relevance are often taken too far, and become too strident. What many today mean when they demand at the Church be relevant is at the Church merely reflect the culture around her, that she be more of a thermometer recording the temperature, rather than a thermostat seeking to set the temperature. For many, relevance means that the Church should reflect the views of her members, rather than the views of her founder and Head, Jesus Christ, who is the same yesterday, today and tomorrow, and whose Word endures forever. Relevance to many also means that the Church should cast aside a large number of her most basic teachings and practices.
Thus there is a lot of tension around the words relevant and relevance. It is necessary to discern authentic concerns for relevance, and at the same time screen out inauthentic demands regarding it.
Part of the problem in determining the proper degree of relevance is that the word itself is often misunderstood and misused today. In a certain sense, many use the word to mean exactly the opposite of what it originally meant from its Latin roots.
The Latin etymology of relevant and relevance is re (= again) + levare (= to lift). Hence, the word means, most literally, "to lift up something once again." And since "re" can mean a repetitive action, it can also mean "to lift up something again and again."
The impression of the word is that something has either been dropped or somehow cast aside, and that someone reaches down and picks it up again. It is as though something which was dropped, or had fallen away, or fallen into disuse, is then picked up and presented anew, presented freshly. You could even theoretically apply it to something that was cast aside as "old-fashioned," or out of date, that is taken up again, that is presented anew.
Thus, in a way, relevance, in its Latin roots actually mean something rather opposite of what people often mean today. Rather than referring to something that ought to be dropped as old fashioned or displeasing, it speaks of something that should be picked up!
Now all of this examination of the Latin roots suggests a possible way forward in capturing the word "relevant" and using it today with proper balance.
On the one hand the "re" in the word demands that while the Church must ever lift up  our unchanging truths, we cannot simply rehash ideas in the same way. The idea or truth is still  valid, but the way we express it may need adapting, may need RE-presenting. Obviously as the Church encounters new languages, translations need to be made. As cultures change, or situations and circumstances alter, some of the analogies and images used to express undying truth may need adjustment. So the Latin word captures the notion, that things sometimes do fall away or drop, and they need to be picked up again, and freshly RE-presented, that is, presented in new and fresh ways.
On the other hand the "levare" of Latin root also shows that if something significant has been dropped, it is important to pick it up again. For certain things cannot be allowed to drop or fall away, they must be picked up again and again.
And thus, despite demands that we let some of our teachings drop or that we make them go away, "relevance" and "relevant" in their Latin roots say just the opposite. To be "relevant" we must re+levare, we must insist on picking them up again and again, presenting them newly and freshly, but still lift them up. Even if the culture is dubious and hostile, we must continue to present, to re-present, to lift up again and again the truths that God has given us, which can never die.
And in this sense, to a world that demands we be relevant, we can say amen! We must pick up again and again the perennial truths which God is given us, but we must also accept the challenge to present them freshly and with the seal in a manner that is understandable, even infectious to our listeners.
Relevance anyone?
I recently had an interaction with a commenter on this blog who brought up the common Protestant objection that, since there is one (sole) mediator between God and Man, Jesus, asking the saints to pray for us is useless, wrong and maybe even sinful. Yes it is quite a common objection, more so today that I remember twenty or thirty years ago.
Thus, to the suggestion by another comment that one might ask help from Our Lady, the commenter, (Gerry), objected as such:
JESUS IS THE MEDIATOR , Counselor, Helper, Intercessor, Advocate, and Comforter. MARY IS THE SYMBOL OF THE CHURCH.
1 Timothy 2:5 For there is one God, and there is ONE MEDIATOR between God and men, the man Christ Jesus, who gave himself as a ransom for all.
Hebrews 12:24 to JESUS THE MEDIATOR of a new covenant, and to the sprinkled blood that speaks a better word than the blood of Abel.
Hebrews 9:15 For this reason CHRIST IS THE MEDIATOR of a new covenant, that those who are called may receive the promised eternal inheritance—now that he has died as a ransom to set them free from the sins committed under the first covenant.
1 John 2:1 My little children, I write these things to you so that you may not sin. If anyone sins, we have a Counselor [Greek Parakleton: Counselor, Helper, Intercessor, Advocate, and Comforter.] with the Father, Jesus Christ, the righteous.
John 14:16-17 I will pray to the Father, and he will give you another Counselor, [Greek Parakleton: Counselor, Helper, Intercessor, Advocate, and Comforter.] that he may be with you forever,- the Spirit of truth, whom the world can't receive; for it doesn't see him, neither knows him. You know him, for he lives with you, and will be in you.
John 14:26 But the Counselor, the Holy Spirit, whom the Father will send in my name, he will teach you all things, and will remind you of all that I said to you.
John 15:26 When the Counselor [Greek Parakletos: Counselor, Helper, Advocate, Intercessor, and Comforter.] has come, whom I will send to you from the Father, the Spirit of truth, who proceeds from the Father, he will testify about me.
John 16:13 However when he, the Spirit of truth, has come, he will guide you into all truth, for he will not speak from himself; but whatever he hears, he will speak. He will declare to you things that are coming.
Romans 8:26 Likewise the Spirit also helps in our weaknesses. For we do not know what we should pray for as we ought, but the Spirit Himself makes intercession for us[a] with groanings which cannot be uttered. Now He who searches the hearts knows what the mind of the Spirit is, because He makes intercession for the saints according to the will of God.
Learn to live from Mary! She asked you to obey and listen to her son Jesus! Focus on Jesus, not Mary
My own response to Gerry was as such:
Well, we do not speak of or teach a substitutional mediation in invoking the saints, as if we were trying to go to the Father apart from Jesus' Mediation.
Rather we speak of a subordinate mediation when we seek the prayers of the saints, or of one another. For indeed we could have no communion with them or each other if it be not for Jesus Christ, who as the head of the Body the Church, unites all his members and facilitates our communion with each other.
You seem to speak of there being one mediator in an absolute sense, excluding any other possible interaction or any subordinate mediation. But Consider, that if there is only one mediator in the absolute sense you say, then you ought never again to ask ANYONE to pray for you. Neither should you attend any church, read any book, listen to any sermon or even read the Bible (since the Bible mediates Jesus words to you).
Now, a "mediator" is someone or something that acts as a kind of go-between, as something which acts to facilitate our relationship with Jesus. And though Jesus mediates our relationship to the Father, he also asked Apostles, preachers and teachers to mediate, to facilitate his relationship with us.
Thus Jesus sent apostles out to draw others to him. And St. Paul says, How, then, can they call on the one they have not believed in? And how can they believe in the one of whom they have not heard? And how can they hear without someone preaching to them? And how can anyone preach unless they are sent? As it is written: "How beautiful are the feet of those who bring good news!" Consequently, faith comes from hearing the message, and the message is heard through the word about Christ. (Rom 10:14-15, 17) And thus Jesus has his relationship with us mediated through his Word, and through the apostles and others who announce that Word and draw us to him.
But since you say there is absolutely only ONE mediator, and no subordinate or deputed mediators, there is therefore no need to ask ANYONE or ANYTHING to mediate. So burn your Bible, stop asking anyone to pray for you, seek no advice, NO ONE can mediate a single thing to you Gerry.  No one can do this because there is, as you say in an unqualified sense, absolutely only ONE mediator. ONE!
Further, it also seems to follow you must also cease and desist from trying mediate anything. For if no one can mediate anything of Jesus to you, than neither can you mediate anything to them, since as you say there is absolutely only ONE mediator.  No you cannot speak Jesus' words or his will to others, because you are trying to mediate, you are acting as a kind of go-between, as someone who speaks God's will to another. But Gerry, according to you there is only ONE mediator! Thus, How dare you try and get between Jesus and anyone else, there is ONE, absolutely only ONE mediator. Jesus doesn't need you and you are violating the ONE mediator rule.
But as for me, I will go one praying for you and others because I see that there is a subordinated mediatorship in service of Christ's supreme mediatorship. And just like the Bible can mediate his presence and will, or like a preacher can mediate his word, so too the prayers of others, including the Saints, can also convey my prayers to Him, and Jesus can mediate my prayers to the Father.
Consider the analogy of the Body, since the Church is Christ's body. Jesus has one body and all the parts are connected through the Head, who is Jesus. Consider your own body. All the members of your body have communion and unity through your head, your mind. There are different ways to have interaction with others. Perhaps some one will reach you through your ears, by speaking, or by taping you on your shoulder, or visually by waving. And thus, various members of your body facilitate (mediate) interaction with others in different ways,  but it is all facilitated through the head of your body, your mind. So too do I confidently expect to reach Jesus in different ways, whether directly, or through one of his members, realizing that He himself facilitates it.
Regarding your thoughts on Mary: Since Jesus' body is the Church, this makes Mary Mother of the Church, not just a symbol of it, as you call her. Since she is the Mother of Jesus and he is the head of the Body, the Church. It would be freakish to consider a mother giving birth to only the head of her child, but not the rest of his Body. So Mary is Mother of the Church. If she gave birth to the Head, she gave birth to the Body. Therefore Mary is Mother of the Church, which is the Body of Christ.
Further your instruction to follow Mary's instruction to obey Jesus is a reference to her final recorded words: "Do whatever he tells you." (Jn 2:5). I am not sure if you recall the context of this verse, but in saying this she had been interceding with Jesus on behalf of a couple at wedding where the wine ran short! She was acting as a mediator by communicating to Jesus their needs! And, When Jesus resists her request to make wine at first, she uses her motherly charm to overcome his resistance to such an extent that he is making gallons of wine!
Isn't it ironic that you would pick a verse from Scripture to dismiss intercessory prayer which is actually a powerful example of that very practice?
But as for you Gerry, the consequence of your interpretation of absolutely and only ONE mediator, is that you must say nothing, hear nothing, interact with no one, depend on no one, and live in a closed "me and Jesus" circle. You must shut absolutely everyone and everything else out, including the Bible, for there is ONE MEDIATOR – no one, and nothing can mediate Jesus to you. There can be no go-betweens.
Well of course my answer to Gerry can use some improvements. You will add them. Also Catholic Answers has many wonderful resources. But the point here is that the Catholic practice of asking prayers of saints is attested not only Scripture, but also by common sense and the long practice of the faith.
Many of you are aware that there is an Extraordinary Synod planned in Rome on the family.   There is surely no hiding the fact that the family is in real crisis, at least in the modern Western World, if not throughout many other parts as well. We do well to ponder the reasons and roots of this crisis, and develop strategies to begin to address the many problems.
At the recent Bishops Conference Meeting here in America, Cardinal Sean O'Malley made some remarks that I would like to draw upon, even as I make some remarks of my own. Basing my reflections on the Cardinal's remarks, it would seem that there are at least four fundamental factors that contribute to our current difficulties regarding marriage and family. Lets look at each of them in turn, even if briefly and also interweave the Cardinals remarks.
I. Family history -  Two critical factors came together very difficult years of the late 1960s which together have had a very destructive effect on Holy Matrimony and the family.
The sexual revolution which began in the late 1950s picked up steam into the 60s and went boldly public in the year 1968, with the so-called "Summer of Love" in places like Haight Ashbury Park in San Francisco, and on many other college campuses and similar places.  At that time there were many who boldly shed any pretense of shame or guilt regarding open sexual sin and unchastity. What people used to whisper about as something shocking, was now boldly celebrated by increasing numbers in the culture.
The following year, in 1969 the first no-fault divorce laws began to be passed. Divorce, which until that time had been a difficult and lengthy process in America, now become something that could be accomplished in a matter of weeks.
These two very crucial events began a process which rather dramatically and quickly eroded Matrimony and and the family, such that we are now into the second, and in some cases, third generation of younger people, who have never known a world is stable marriages, and two-parent families. Large numbers of young people have never experienced living with both their father and mother for the duration of their formative years. More and more of them have no real models of faithful, stable, traditional marriages to look to. Is very clear, that without these sorts of models, even young people who want to embrace traditional marriage, struggle to do so, lacking any experience how exactly is done.
For all the Church's attempts at marriage preparation, and pre-Cana classes, without strong family models it is hard to apply whatever might be learned in such classes and formation.
Cardinal O'Malley says, Half of the children born to that demographic [working class families] are born out of wedlock," a statistic that Cardinal O'Malley said would have been "inconceivable" a few decades ago. [1]
Indeed, in the African American community which I have largely served, in 1961 (the year of my birth) 80% of Black children were raised in two-parent families, Today that number is 20%. The statistics in the wider culture, as noted, are not much better and continue to drop. The change is nothing short of astonishing.
All of this leads to a dynamic of family history and personal experience that are not promising for traditional Marriage or the family.
II. Fornication -  In the current cultural setting, following the sexual revolution that came out in the open in 1968, premarital sex, and cohabitation, have become epidemic. This has had a number of deleterious effects on Holy Matrimony and the family.
In the first place it takes away one of the stronger incentives to marriage that existed in the past, namely the desire of sexual intimacy and pleasure. Marriage in the culture of that time provided a context in which sexual intimacy was not only considered legitimate, but also honored and esteemed. Now, with the explosion of promiscuity and with such behavior no longer shunned, Marriage looses one of its draws. Most young people can obtain the sex they desire without the once demanded admission requirements.
Secondly a whole host of social ills accompanies fornication, and cohabitation (once called "shacking up" or living in sin). And these social evils and ills negatively impact Holy Matrimony.
Abortion has exploded on the scene. And whereas in the past a child conceived before marriage would move the couple to the sacred altar, now recourse to abortion, and even more viciously the expectation by men that women should "rid" them of the problem by abortion is the prevailing attitude.
AIDS, and sexually transmitted diseases like herpes, also make people less desirable as marriage partners.
And of course teenage pregnancy, single motherhood, etc, make many women less desirable for or prone to marriage and further the expectation that men should be able to move about sexually without commitment or responsibility.
Cohabitation also "permits" couples to play house, and the unwritten rule is that they can come as go as they please with little social repercussion to them.
Cardinal O'Malley says, The whole notion of family is so undercut by the cohabitation mentality, and these social trends are having a tremendous impact on the working-class communities who were once the backbone of the Church…This shift away from the bearing of children within wedlock is the "biggest threat to marriage. [2]
God lists fornication as among the sins that exclude one from the Kingdom of Heaven (e.g. Eph 5:3-9; 1 Cor. 6:9-11, inter al). Given the dreadful impact fornication has on Holy Matrimony and the Family, one can see why God takes sins of these sorts seriously. Of course the ones who pay the price for all this adult sexual misconduct, are children.
God  links chastity to respect for Marriage, and promiscuity He regards as a dishonoring of Marriage: Marriage is to be held in honor among all, and the marriage bed is to be undefiled; for God will judge fornicators and adulterers  (Heb 13:4).
III. Finances - In this matter Cardinal O'Malley says succinctly: Part of the problems are economic…Our educational system is so expensive, people graduate from college or graduate school facing huge debts. If you have a $150,000 debt when you graduate law school, are you going to marry a girl that has a $130,000 debt and start off your marriage with over a quarter-million dollars' debt? So people are postponing marriage – are postponing a decision to go into the seminary or religious life – because they're saddled under this tremendous debts which former generations didn't have. [3]
We have discussed and debated on this blog before the notion that college is overrated and obscenely expensive. And for all the talk from the social liberals who dominate faculties and administration in these colleges, they seldom lift a finger to cut the costs of their overrated product. Instead they scold us for not caring enough about the poor and their burdens, while they live quite well off the future income of their students who are increasingly too poor to marry or raise children.
Almost no one among those who lecture us about justice will talk about this.
Student debt is becoming a huge factor in postponing marriage and also vocations to the priesthood and religious life.
IV. Formation struggles - Cardinal O'Malley  says the Church needs "better marriage preparation" and outreach to help young people recover an understanding of marriage. He says the Church needs to "catechize our young people and instill in them a sense of vocation, and also to help them understand what courtship is about."
He adds that this becomes even more important for: In combination with the misunderstanding of marriage, lack of attendance at Mass, and the shortcomings in the catechesis of young people, the Church also faces many challenges posed by the secularization of the culture. [4]
Indeed, the teachings of the Church on the Sacrament of Holy Matrimony have been poorly conveyed to God's people. And for many  people, what they do hear unintelligible. For example they may well hear: Marriage is forever, but if it doesn't work out for you we will get you annulment, and remember, an annulment is NOT a divorce! Or again they may hear that even though Protestants can get married while skydiving with a Justice of the Peace, and it valid, if a Catholic gets married outside the Church, it is invalid. Etc…
People struggle to figure all this out. And while there ARE answers to these puzzlements, they remain difficult obstacles in speaking coherently to people who are poorly catechized and more influenced by the secular world than the Church in this regard.
A chief place for us to begin rebuilding the case for traditional Marriage is resetting the premise of the discussion. Marriage is not first and foremost about what is best and most pleasing to the adults in the equation. Marriage is about children and what is best for them. Marriage is not about the rights of adults per se, it is about what is justly due to children.
Marriage takes its structure and mission as an institution based on the fact that every child deserves and has a birthright to be raised by by a father and mother, who have committed themselves to a stable and loving union, so as to give their child a  stable an loving upbringing under the formative influence of both a male and female, that is their own parents.
This, it seems is where we must begin. More on this here: Getting the Marriage Conversation Right. Other things are surely required, but here is a good place to start, right where the modern secular premise goes 180° wrong.
And thus, in these four fundamental factors a perfect storm begins to brew that has severely damaged the understanding of the Sacrament of Holy Matrimony and the Institution of Traditional Marriage. Other factors also influence, but as we prepare to the Extraordinary Synod, Cardinal O'Malley's remarks help frame a discussion of the problem and a way forward.
Later we can also discuss some of the questions put forward in the working document of the Synod.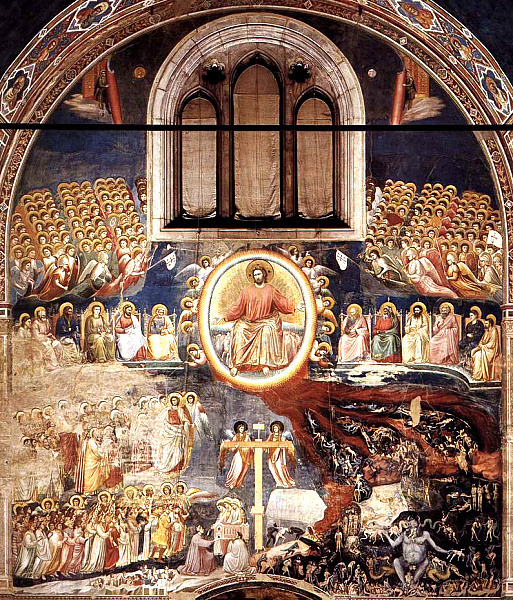 Part of the Genius of the African American Spirituals is their ability to treat of serious themes, such as the final judgment, in a creatively compelling manner that steered a middle course between unproductive fear and prideful presumption. Some of them are even playful saying things like, I would not be a sinner, I'll tell you the reason why. I'm afraid my Lord might call my name, and I wouldn't be ready to die! Another song says, Satan wears a hypocrite's shoe, If you don't watch, he'll slip it on you! Yet another song warns with love: In that great gettin up morning, fare you well, fare you well! Or fare you well poor sinner, fare you well!
Some of the early African American hymns from the late 19th Century also draw heavily on this tradition. One such hymn is "Where Shall I Be When the First Trumpet Sounds?!" by  Charles P. Jones (1865-1949). The hymn consists in applying this question, "Where shall I be" to a litany of biblically based descriptions about the Second Coming of Jesus,  when He will  judge the world by fire. Each verse is steeped in rich biblical tradition and provides us a series of good advent reflections, all rooted in the essential Advent focus of second coming of the Lord Jesus.
As I sing it with my congregation each Advent, I am reminded of the familiar themes of another masterpiece, the ancient Dies Irae. That hymn too is richly biblical and I have treated of it HERE.
But as for this fine hymn, Where Shall I Be, let's take a look at each line, asking the question, Where shall I be? I provide a biblical background for each verse and question that might help us since the rich tapestry of faith.
First, here is the hymn in toto, and then a line by line biblical lexicon, with brief commentary by me. Since this is a longish post I have put it here in PDF for you to print and read later. The hymn can be heard in the video at the bottom.
When judgment day is drawing nigh,
Where shall I be?
When God the works of men shall try,
Where shall I be?
When east and west the fire shall roll,
Where shall I be?
How will it be with my poor soul:
Where shall I be?
Refrain
O where shall I be when the first trumpet sounds,
O where shall I be when it sounds so loud?
When it sounds so loud as to wake up the dead?
O where shall I be when it sounds?
When wicked men His wrath shall see,
Where shall I be?
And to the rocks and mountains flee,
Where shall I be?
When hills and mountains flee away,
Where shall I be?
When all the works of man decay,
Where shall I be?
Refrain
When Heav'n and earth as some great scroll,
Where shall I be?
Shall from God's angry presence roll,
Where shall I be?
When all the saints redeemed shall stand,
Where shall I be?
Forever blest at God's right hand,
Where shall I be?
Lexicon and Commentary:
1. When judgment day is drawing nigh, Where shall I be?
A. Now learn the parable from the fig tree: when its branch has already become tender and puts forth its leaves, you know that summer is near; so, you too, when you see all these things, recognize that He is near, right at the door. (Matt 24:32-33)
B. Do not grumble….The Judge is standing at the door! (James 5:9)
C. Here I am! I stand at the door and knock. (Rev 3:20)
D. If he comes suddenly, do not let him find you sleeping. (Mk 13:36)
E. For, "In just a little while, he who is coming will come and will not delay." (Heb 10:37)
F. While people are saying, "Peace and safety," destruction will come on them suddenly, as labor pains on a pregnant woman, and they will not escape. (1 Thess 5:3)
G. Then the angel I had seen standing on the sea and on the land raised his right hand to heaven. And he swore by him who lives for ever and ever, who created the heavens and all that is in them, the earth and all that is in it, and the sea and all that is in it, and said, "There will be no more delay!" (Rev 10:5-6)
H. Comment - Judgment day is drawer nearer and nearer for us all. Which each beat of our heart the moment edges forward. Are you ready for the Day of Judgment? What are you doing to get ready. The Dies Irae says, Day of Wrath and doom impending, heaven and earth in ashes ending….Do not delay your conversion to the Lord. The Lord has committed to us the word of reconciliation. Therefore, we are ambassadors for Christ, as though God were making an appeal through us; we beg you on behalf of Christ, be reconciled to God. (2 Cor 5:19-20)
2. When God the works of men shall try, Where shall I be?
A. Their work will be shown for what it is, because the Day will bring it to light. It will be revealed with fire, and the fire will test the quality of each person's work. If what has been built survives, the builder will receive a reward. If it is burned up, the builder will suffer loss but yet will be saved—even though only as one escaping through the flames. (1 Cor 3:13-15)
B. For the Son of Man is going to come in his Father's glory with his angels, and then he will reward each person according to what they have done. (Matt 16:27)
C. And I saw the dead, the great and the small, standing before the throne, and books were opened; and another book was opened, which is the book of life; and the dead were judged from the things which were written in the books, according to their deeds. (Rev 20:12)
D. God "will repay each person according to what they have done." To those who by persistence in doing good seek glory, honor and immortality, he will give eternal life. But for those who are self-seeking and who reject the truth and follow evil, there will be wrath and anger. (Rom 2:6-8)
E. But I tell you that everyone will have to give account on the day of judgment for every empty word they have spoken. (Matt 12:36)
F. So we make it our goal to please him, whether we are at home in the body or away from it. For we must all appear before the judgment seat of Christ, so that each of us may receive what is due us for the things done while in the body, whether good or bad (2 Cor 5:9-11)
G. Comment: We will not be saved by our deeds, but we will be judged by them. For the veracity of saving faith is manifest by its work. As Jesus attests: The good man brings out of his good treasure what is good; and the evil man brings out of his evil treasure what is evil. (Matt 12:35) Hence our works shall be tried by God, that is, they shall be judged by the Lord Jesus, to whom we must render and account. The Dies Irae says, Lo the book exactly worded, wherein all hath been recorded, thence shall judgement be awarded.
3. When east and west the fire shall roll, Where shall I be?
A. Surely the day is coming; it will burn like a furnace. All the arrogant and every evildoer will be stubble, and the day that is coming will set them on fire," says the Lord Almighty. "Not a root or a branch will be left to them. But for you who revere my name, the sun of righteousness will rise with healing in its rays. (Mal 4:1-3)
B. For behold, the LORD is coming forth from His place. He will come down and tread on the high places of the earth. The mountains will melt under Him And the valleys will be split, Like wax before the fire, Like water poured down a steep place. (Micah 1:3-4)
C. By the wrath of the LORD Almighty the land will be scorched and the people will be fuel for the fire; they will not spare one another. (Isaiah 9:19)
D. For behold, the LORD will come in fire And His chariots like the whirlwind, To render His anger with fury, And His rebuke with flames of fire. For the LORD will execute judgment by fire And by His sword on all flesh, And those slain by the LORD will be many (Is 66:15-16)
E. By the same word the present heavens and earth are reserved for fire, being kept for the day of judgment and destruction of the ungodly….But the day of the Lord will come like a thief. The heavens will disappear with a roar; the elements will be destroyed by fire, and the earth and everything done in it will be laid bare.Since everything will be destroyed in this way, what kind of people ought you to be? You ought to live holy and godly lives as you look forward to the day of God and speed its coming. That day will bring about the destruction of the heavens by fire, and the elements will melt in the heat. (2 Peter 7,10-12)
F. Comment: The only way to survive on the day of fire is to be fire yourself. Let God set you on fire with love and bring you up to the temperature of glory. Let God send tongues as of fire to enkindle in you the fire of his love.
4. How will it be with my poor soul: Where shall I be?
A. For it is time for judgment to begin with God's household; and if it begins with us, what will the outcome be for those who do not obey the gospel of God? And, "If it is hard for the righteous to be saved, what will become of the ungodly and the sinner?" So then, those who suffer according to God's will should commit themselves to their faithful Creator and continue to do good. (1 Peter 4:17-19)
B. Comment - While we can have confidence for the day of salvation, our confidence cannot be in our own ability, but must rest in the grace and mercy of God. We are all poor sinners, beggars before God. The Dies Irae says: What for I fail sinner pleading, who for me be interceding, when the just are mercy needing?
5. O where shall I be when the first trumpet sounds, O where shall I be when it sounds so loud?
A. Behold, I tell you a mystery; we will not all sleep, but we will all be changed, in a moment, in the twinkling of an eye, at the last trumpet; for the trumpet will sound, and the dead will be raised imperishable, and we will be changed. (1 Cor 15:52)
B. Then will appear the sign of the Son of Man in heaven. And then all the peoples of the earth will mourn when they see the Son of Man coming on the clouds of heaven, with power and great glory. And he will send his angels with a loud trumpet call, and they will gather his elect from the four winds, from one end of the heavens to the other. (Matt 24:30-31)
C. For the Lord himself will come down from heaven, with a loud command, with the voice of the archangel and with the trumpet call of God, and the dead in Christ will rise first. (1 Thess 4:16)
D. The Sovereign Lord will sound the trumpet; he will march in the storms of the south (Zech 9:14)
E. Comment - The trumpet summons all to judgement; some to glory others to wrath. But all must come! This is an appoint all must keep! The Dies Irae says, Wondrous Sound the Trumpet flingeth, Through earth's sepulchers it ringeth, all before the throne it bringeth.
6. When it sounds so loud as to wake up the dead? O where shall I be when it sounds?
A. And there will be a time of distress such as never occurred since there was a nation until that time; and at that time your people, everyone who is found written in the book, will be rescued. "Many of those who sleep in the dust of the ground will awake, these to everlasting life, but the others to disgrace and everlasting contempt. (Dan 12:1-2)
B. And [The Father] He gave Him authority to execute judgment, because He is the Son of Man. "Do not marvel at this; for an hour is coming, in which all who are in the tombs will hear His voice, and will come forth; those who did the good deeds to a resurrection of life, those who committed the evil deeds to a resurrection of judgment. (Jn 5:27-29)
C. For the trumpet will sound, the dead will be raised imperishable, and we will be changed. (1 Cor 15:52)
D. Comment - Where will you be? With the, with the righteous or with the wicked, with the Saint or the aints. Everyone will rise, but to different realities entirely. Where Shall I be?
7. When wicked men His wrath shall see, Where shall I be?
A. Surely the day is coming; it will burn like a furnace. All the arrogant and every evildoer will be stubble, and the day that is coming will set them on fire," says the LORD Almighty. "Not a root or a branch will be left to them. (Mal 4:1)
B. By the same word the present heavens and earth are reserved for fire, being kept for the day of judgment and destruction of the ungodly. (2 Peter 3:7)
C. The wrath of God is being revealed from heaven against all the godlessness and wickedness of people, who suppress the truth by their wickedness (Rom 1:18)
D. You formerly walked according to the course of this world, according to the prince of the power of the air, of the spirit that is now working in the sons of disobedience. Among them we too all formerly lived in the lusts of our flesh, indulging the desires of the flesh and of the mind, and were by nature children of wrath, even as the rest. (Eph 2:2-3)
E. You turned to God from idols to serve a living and true God, 10and to wait for His Son from heaven, whom He raised from the dead, that is Jesus, who rescues us from the wrath to come. (1 Thess 1:9-10)
F. Comment: Are you getting this. The Day of Judgment is going to be bad for the wicked. They will experience God's wrath. What is God's wrath? It is our experience of the total incompatibility of our sin in the presence of God's holiness. It is like fire and water coming together. They cannot coexist, there is a fundamental conflict and one has to give way. So it is with sin in the presence of God; no can do. Only Jesus can give us the capacity to stand before God's utter sanctity. Only Jesus can rescue us from the coming wrath. The dies Irae says, When the wicked are confounded, Doomed to flames of woe unbounded: Call me with thy saints surrounded
8. And to the rocks and mountains flee, Where shall I be? When hills and mountains flee away, Where shall I be?
A. As the soldiers led him away, they seized Simon from Cyrene, who was on his way in from the country, and put the cross on him and made him carry it behind Jesus. A large number of people followed him, including women who mourned and wailed for him. Jesus turned and said to them, "Daughters of Jerusalem, do not weep for me; weep for yourselves and for your children. For the time will come when you will say, 'Blessed are the childless women, the wombs that never bore and the breasts that never nursed!' Then they will say to the mountains, "Fall on us!" and to the hills, "Cover us!" 'For if people do these things when the tree is green, what will happen when it is dry?" (Luke 23:26-31)
B. Men will go into caves of the rocks And into holes of the ground Before the terror of the LORD And the splendor of His majesty, When He arises to make the earth tremble. (Is 2:19)
C. Then the kings of the earth and the great men and the commanders and the rich and the strong and every slave and free man hid themselves in the caves and among the rocks of the mountains; and they said to the mountains and to the rocks, "Fall on us and hide us from the presence of Him who sits on the throne, and from the wrath of the Lamb; for the great day of their wrath has come, and who is able to stand?" (Rev 6:15-17)
D. Comment - You can't run from God, because He's already there. There will be no escape, no postponing the Day of Judgment.
9. When all the works of man decay, Where shall I be?
A. Each man's work will be shown for what it is, because the Day will bring it to light. It will be revealed with fire, and the fire will test the quality of each person's work. If what has been built survives, the builder will receive a reward. If it is burned up, the builder will suffer loss but yet will be saved—even though only as one escaping through the flames. (1 Cor 3:13-15)
B. But the day of the Lord will come like a thief, in which the heavens will pass away with a roar and the elements will be destroyed with intense heat, and the earth and its works will be burned up. (2 Peter 3:10)
C. Jesus came out from the temple and was going away when His disciples came up to point out the temple buildings to Him. And He said to them, "Do you not see all these things? Truly I say to you, not one stone here will be left upon another, which will not be torn down." (Matt 24:2)
D. Comment - All things of man shall pass away, and all our works. Only what we do for Christ will last. Jesus says, You did not choose me, but I chose you and appointed you so that you might go and bear fruit–fruit that will last–and so that whatever you ask in my name the Father will give you. (Jn 15:16). Only what you do for Christ will last. All other works will decay.
10. When Heav'n and earth as some great scroll, Where shall I be? Shall from God's angry presence roll, Where shall I be?
A. Come near, you nations, and listen; pay attention, you peoples! Let the earth hear, and all that is in it, the world, and all that comes out of it! The Lord is angry with all nations; his wrath is on all their armies…. the mountains will be soaked with their blood. All the stars in the sky will be dissolved and the heavens rolled up like a scroll; all the starry host will fall like withered leaves… (Isaiah 34:1-4)
B. The fourth angel sounded his trumpet, and a third of the sun was struck, a third of the moon, and a third of the stars, so that a third of them turned dark. A third of the day was without light, and also a third of the night. (Rev 8:12)
C. Comment: The Dies Irae says, Death is struck and nature quaking, All creation is awaking, To its judge and answer making. Come on now, if even the stars are struck and must answer, who are you or I to make light of judgement?
11. When all the saints redeemed shall stand, Where shall I be? Forever blest at God's right hand, Where shall I be?
A. But who can endure the day of His coming? And who can stand when He appears? For He is like a refiner's fire and like fullers' soap. "He will sit as a smelter and purifier of silver, and He will purify the sons of Levi and refine them like gold and silver, so that they may present to the LORD offerings in righteousness (Mal 3:2)
B. Wherefore…having done all to stand, Stand therefore, having your loins girt about with truth, and having on the breastplate of righteousness; And your feet shod with the preparation of the gospel of peace; Above all, taking the shield of faith, wherewith ye shall be able to quench all the fiery darts of the wicked. And take the helmet of salvation, and the sword of the Spirit, which is the word of God: praying always with all prayer and supplication in the Spirit, and watching thereunto with all perseverance and supplication for all saints. (Ephesians 6:10-18)
C. When the Son of Man comes in his glory, and all the angels with him, he will sit on his glorious throne. All the nations will be gathered before him, and he will separate the people one from another as a shepherd separates the sheep from the goats. 33He will put the sheep on his right and the goats on his left. Then the King will say to those on his right, 'Come, you who are blessed by my Father; take your inheritance, the kingdom prepared for you since the creation of the world. (Matt 25:31-33)
D. Comment: The Dies Irae says, With thy sheep a place provide me, From the goats afar divide me, To thy right hand do thou guide me. When the wicked are confounded, Doomed to flames of woe unbounded: Call me with thy saints surrounded.
Yes, quite a song, so rich in biblical allusion. It, like the Dies Irae accesses many scriptures quite vividly and creatively. And yet like so many of the spiritual is able to combine them in ways that are almost celebratory. The hymn is usually sung in upbeat ways, in my parish we clap hands as it is sung.
But at the end of the day the question remains: Where shall I be? Will it be among the righteous in glory, or the sinful and unrepentant in Hell. Where, poor sinner, where shall you and I be? Thanks be to God for his grace and mercy that help us to stand a chance.
But as with all offers of God, grace and mercy are only accessed through repentance.
This song, like the more ancient Dies Irae could not be more clear, we are hastening to the day of judgement, a day about which to be sober and ready. Are you ready? Where shall you be when the first trumpet sounds.
Here is the Song as sung:
The first weeks of Advent focus more on the Lord's second coming in glory more than his first coming at Bethlehem. The Gospel is clear enough to state that we must be prepared, for, at an hour we do not expect, The Son of Man will come! "Ready!" is the key word. But how should we be ready?
The Second reading of today's Mass (Romans 13:11-14) gives us a basic recipe for readiness. We can distinguish five fundamental ingredients in Paul's recipe.
1. WAKE UP – The text says: You know the time; it is the hour now for you to awake from sleep. For our salvation is nearer now than when we first believed; the night is advanced, the day is at hand. Let us then throw off the works of darkness and put on the armor of light; let us conduct ourselves properly as in the day – St. Paul of course has more than physical sleep in mind here. But consider for a moment some of the aspects of physical sleep. When we sleep we are unaware of what is taking place around us or even of what we are doing. Perhaps a family member will say, "When you sleep you talk and snore!" "Really?" we may wonder. "I was unaware I was doing that." At other times we may doze off in front of the TV and miss the game-winning touchdown or the critical scene that helped the movie make sense. Further, when we are asleep our minds are dreamy and confused. Some of the craziest things happen in our dreams because our more rational part of the brain is asleep and any absurd thought may manifest itself and seem perfectly understandable. But when we finally do awake, we say. "What was THAT all about?!
Now this text which tells us to "wake up" refers to all of this in a moral and mindful sense. What St. Paul is really saying here is that we need to wake up, and become more aware of what is happening in our life.
We cannot sleep through life like someone dozing on a couch. We need to live lives that are alert and aware of what is happening. We need to be morally awake and responsible for our actions. We cannot and must not engage in dreamy thinking that is not rooted in reality and is fundamentally absurd in its premises. Dreamy thinking has to go.
We need to be alert, rooted in what is real, and what is revealed. We cannot go on calling good what God has called sinful. We need to wake up, take the "coffee" of God's Word, shake off the cobwebs of drowsiness, and start living in the light of holiness, rather than the darkness of deceit and sin.
Waking up also means taking responsibility and exercising authority over one's life. When we sleep we toss and turn and have little authority over our movements. But when we are awake we take authority over our actions and are responsible for them.
The first ingredient in the recipe for readiness is to wake up! The cobwebs of groggy and sleepy behavior have to yield to the alertness of a new mind. There are many scriptures that make a similar point
Rom 12:2 Do not be conformed to this world but be transformed by the renewal of your mind, that you may prove what is the will of God, what is good and acceptable and perfect.
1 Cor 15:34 Come to your right mind, and sin no more. For some have no knowledge of God. I say this to your shame.
Eph 4:17 Now this I affirm and testify in the Lord, that you must no longer live as the Gentiles do, in the futility of their minds; they are darkened in their understanding, alienated from the life of God because of the ignorance that is in them…22 Put off your old nature which belongs to your former manner of life and is corrupt through deceitful lusts, and be renewed in the spirit of your minds
Col 3:2 Set your minds on things that are above, not on things that are on earth
2. CLEAN UP – the text says – not in orgies and, not in promiscuity and lust… and make no provision for the desires of the flesh. – Notice the emphasis in this passage on sexuality. This is because the pagan world at the time of Paul was sexually confused and immature: Promiscuousness, fornication, homosexual activity, divorce, abortion, and infanticide were all rampant. Sound familiar? We have slipped right back into pagan immaturity and immorality. This text tells us it is time to clean up and grow up and take authority over our sexuality by God's grace. It's time to act more like adults than irresponsible teenagers.
The text, in saying we should make no provision for the desires of the flesh, is indicating we should avoid the near occasions of sin. We should not easily find ourselves in compromising and tempting situations. To make "provision" literally means to "see ahead" or to "look toward" something in such a way as to facilitate it. The text says to resolve ahead of time not to provide occasion for the flesh.
Many people make light of sexual sin today and say it's no big deal and "everyone is doing it." But God says otherwise and speaks very strongly against it in his Word. He does not do this because he is a prude, or wants to limit our fun. Rather, God wants to save us a lot of suffering and also protect the innocent.
What does promiscuity get us? Sexually transmitted diseases, AIDS, abortion, teenage pregnancies, children born outside of the ideal nuclear and properly formed family, divorce, bitterness, jealousy, broken hearts, and used, discarded human beings. God is not out to limit our fun, He is trying to protect us. He is also trying to protect marriage and children. With all this promiscuity, it is children who suffer most. Many of them are simply killed by abortion. Those who survive are often raised in less than ideal settings without both parents in a stable union of marriage. Many are born to teenage mothers not ready to raise them.
God says to all of us that, in order to be ready we have to clean up. We have to take authority over our sexuality by his grace. Promiscuity, orgies, pornography, illicit sexual union, and lust have to go. Those who make light of sexual sin have been deceived. It is a very serious matter and God makes this clear in his word:
Ephesians 5:3-7 As for lewd conduct or promiscuousness or lust of any sort, let them not even be mentioned among you; your holiness forbids this. Nor should there be any obscene, silly or suggestive talk; all that is out of place. Instead, give thanks. Make no mistake about this: no fornicator, no unclean or lustful person – in effect an idolater – has any inheritance in the kingdom of God. Let no one deceive you with worthless arguments. These are sins that bring God's wrath down upon the disobedient; therefore, have nothing to do with them.
1 Cor. 6:9-11 Can you not realize that the unholy will not fall heir to the Kingdom of God? Do not deceive yourselves: no fornicators, idolaters, or adulterers, no sodomites, thieves, misers, or drunkards, no slanderers or robbers will inherit the kingdom of God…Flee fornication… You must know that your body is a temple of the Holy Spirit, who is within – the Spirit you have received from God. You are not your own. You have been purchased at a price. So glorify God in your body.
3. SOBER UP – the text says, Not in drunkenness– Physically, to be drunk means to have our mind confused due to the influence of alcohol or drugs. Conversely, to have a sober mind is to have a clear mind that is capable of making sound judgments.
So much of our battle to be ready to meet God comes down to our mind. Stinkin' Thinkin' is a real problem today. There are many fuzzy-headed, lame-brained, crazy and just plain wrongful notions today that amount to a lack of sobriety. They emerge from the haze of un-sober thinking and from a world that increasingly and in a moral sense resembles the Star Wars barroom scene.
Don't believe everything you think. Much of what we think has come from a drunken and confused world. Square everything you think with God's word and the teachings of the Church.
So, the third item in the recipe for readiness is to sober up, to request and receive from God a clear and sound mind. Scripture says elsewhere about the need to cultivate a sound and sober mind:
1 Peter 1:13 Therefore gird up your minds, be sober, set your hope fully upon the grace that is coming to you at the revelation of Jesus Christ.
1 Peter 5:8 Be sober, be watchful. Your adversary the devil prowls around like a roaring lion, seeking some one to devour. Resist him, solid in your faith.
Titus 2:2 Let the older men be sober, serious and temperate.
4. LIGHTEN UP - The text says, not in rivalry and jealousy – An awful lot of our sins revolve around our touchy little egos. Paul warns elsewhere of other things that flow from this source: enmity, strife, anger, selfishness, dissension, factions, and envy (Gal 5:20).
The recipe for readiness here warns that this sort of stuff has to go. We need to be more forgiving if we expect to be forgiven. We also to more generous to the poor, less stingy, and less prone to the kind of anger that comes from being thin-skinned and lacking in humility.
The biggest sin is pride and it is enemy number one. It has to go and along with it all its minions: envy, jealously, selfishness, hatred, fear, bitterness, a hard and unforgiving heart, and being just plain mean.
The Lord wants to give us the gift to be more light-hearted and less ponderous and serious about ourselves; a heart that is loving, generous to the poor, considerate, glad at others' gifts, forgiving, truthful, patient and meek; a heart that is less ego-centric and more Theo-centric, a heart that is open to others.
5. DRESS UP – The text says, But put on the Lord Jesus Christ, – If we miss this point, everything else is just a moralism, more rules to live by. But the moral life of the New Testament is not achieved, it is received. The Moral life of the New Testament is not so much a prescription, as it is a description. It is description of what we are like when Jesus Christ really begins to live his life in us.
St. Paul says, I have been crucified with Christ; and it is no longer I who live, but Christ lives in me (Gal 2:20) Jesus says, I am the vine; you are the branches. Those who remain in me, and I in them , will produce much fruit. For apart from me you can do nothing (John 15:5). St John says, But if anyone obeys his word, God's love is truly made complete in him. This is how we know [experience] we are in him: Whoever claims to live in him must walk as Jesus did(1 John 2:5-6).
Hence the moral life is not imposed, it is imparted, it is not achieved it is received, it is not demanded it is delivered. There is surely a requirement that the moral law describes, but the requirement can only be met in a real or full sense by Jesus Christ living his life in us. If we try and accomplish it by our flesh, any minor success will last about twenty minutes (max).
Hence we must put on the Lord Jesus Christ. We must humbly give him our life and assent to his kingship and authority over us. The more we surrender the more he renders us apt and fit to the life he describes. The fact is, if we really hope to wake up, clean up, sober up, and cheer up it will have to be a work of his grace.
The Book of Revelation speaks of the garment, the long white robe that is given to each of the saints to wear (Rev 6:11). Later, Revelation 19:8 describes the long white robe (of the Bride of the Lamb) as the righteous deeds of all the saints. It is in this sense that St. Paul tells us to "put on the Lord Jesus Christ"
Hence righteousness is given to us like a precious wedding garment. In the baptismal ritual the newly baptized is clothed in white and told that their garments represent their dignity which they are to bring it unstained to the judgment seat of Christ. In the funeral rites the cloth placed over the casket recalls the baptismal garment. Yes, the final element in the recipe for readiness is to "put on the Lord Jesus Christ." Only Jesus can really can really get us ready.